If a job that allows you to work from home is among your career goals, we got you.
Modern technology has made remote jobs more accessible than ever, and the goal to eliminate a commute is high in today's climate.

In 2018, Owl Labs found that more than a third of American workers would take a five percent pay cut to be able to work at home at least some of the time. Even more, 20 percent of this survey's 1,202 respondents would accept a pay cut of more than 10 percent.

But don't fret. The at-home job market is large and plentiful, going far beyond data entry and Etsy shops.

Since 2005, regular work-at-home has grown 173 percent . That's 11 percent faster than the rest of the workforce. Global Workplace Analytics, Owl Labs and other sources listed below conduct annual reports to track the trends of work-at-home jobs. Their results show a bright future and many benefits of telecommuting for work.

If you're interested in more information and/or at-home career resources , this article takes a deeper dive below the list of degree programs. There, you'll also find an outline of our research methodology and why we chose these 15 degrees. Otherwise, there are a few additional highlights worth mentioning up front:
5 million American employees (not including the self-employed) worked at home part-time or more in 2018
69% of employers offer remote work on an ad hoc basis to at least some employees
73% of all teams will have remote workers by 2028, according to Upwork's predictions
$100,000+ salaries are more common among remote workers than people who never work remotely
Most of today's major industries offer at-home career opportunities. As a result, a wide range of degree programs exist, which can help make one or more of those opportunities your reality.

So, here they are: the 15 best degrees to get if you want to work from home
This list is not a ranking or in any particular order.
1. Engineering
If we were to rank this list of degree programs, engineering would reign as No. 1. In comparing its database of thousands of remote jobs to rankings from Fast Company and Business Insider, FlexJobs found that engineering-related jobs are the most abundant, high-paying positions out there. This research was focused specifically on telecommuting positions available to those with a bachelor's degree .
FlexJobs found that the following types of engineering majors can set you up for a remote job:
Electrical Engineering
Mechanical Engineering
Chemical Engineering
Industrial Engineering
Biomedical Engineering
Electronic Communications Engineering
Nuclear Engineering
Civil Engineering
Systems Engineering
Engineering Management and more
If you want to make a lot of money from home, go for a job with a title like Senior Industrial Engineer. However, a career at that level often requires a master's degree .
2. Computer Science/Information Technology
A majority of at-home jobs consist of working on a computer, which makes computer science and related majors great avenues to work from home. There is a difference between computer science and IT degree programs, but both (and their many subsets) can lead you to a telecommuting position. Plus, many of these bachelor's degree programs (and up through doctoral programs ) are available in a 100-percent online format.
The following majors can lead to careers that are often available for hire on FlexJobs' job database:
Computer Programming
Computer Systems Networking and Telecommunications
Web or Software Development
Management Information Systems
Systems Analysis
Data Processing/Data Entry
Telecommunications
3. Education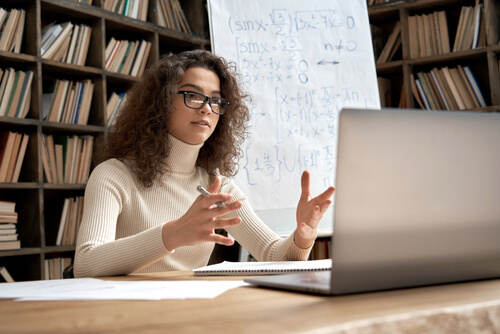 All levels of instructors, tutors and educational managers are in-demand for the growing world of online education . The many accredited homeschooling platforms and virtual learning programs offer some high-paying at-home career opportunities, regardless of what age group or degree level you're interested in working with.
The programs below, combined with some field experience and a teacher's license (in some cases), will allow you to work from home. Mostly, a bachelor's degree will suffice , but higher levels of teaching require higher levels of education :
Education
Elementary or Secondary Education
Curriculum and Instruction
Educational Administration and Supervision
Educational Assessment, Evaluation, and Research
Educational/Instructional Media Design
Special Education and Teaching
Student Counseling and Personnel Services
Teacher Education and Professional Development
Teaching English as a Second Language (ESL)
4. Nursing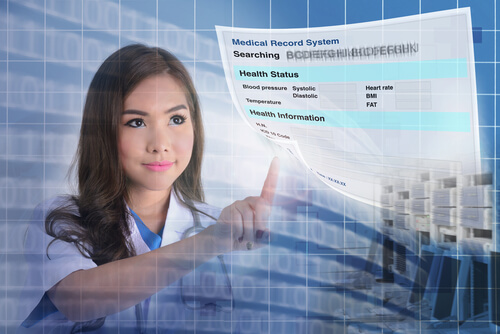 There are a host of medical and health-related careers out there that you can do from home with varying levels of expertise. Nursing positions, specifically, are some of the most commonly-seen remote job listings on FlexJobs' website. Otherwise, any of the following degrees can set you up for an at-home job:
Associate Degree in Nursing, (ADN), Registered Nurse (RN), Bachelor of Science in Nursing (BSN) , MSN or PhD in Nursing
Medical Writing
Clinical Research or Clinical Research Management
Healthcare Management or Administration (MBA and bachelor's)
Healthcare Information Management/Health Informatics
Master or Doctor of Public Health
Doctor of Medicine
Doctor of Health Sciences
Doctor of Philosophy
Public Health
Medical Billing and Coding
Medical Clinical Sciences
5. Writing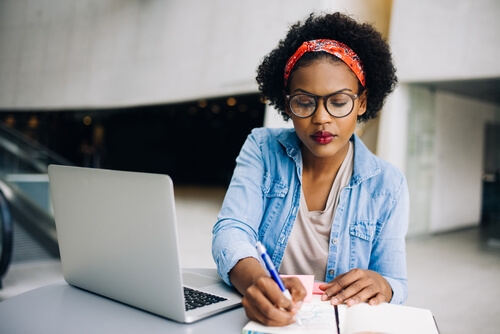 Writing degree programs that can offer at-home work come in more shapes and sizes than most realize. Essentially every industry out there needs employees who can write well and produce quality content online or on paper. Therefore, as long as you enjoy writing–in any language–you can gain access to one of the larger bodies of online employment.
Experience and clip examples are often the most important details in applications for writing jobs. So, your degree type and/or level won't speak for you as loudly as your experience and personal skill. Some examples of majors in the writing field are:
Communication and Media Studies
English
Creative Writing
Publishing
Professional Writing
Technical Writing
Grant Writing
Rhetoric/Rhetorical Studies
Public Relations
6. Business
So much business is conducted online! We're generalizing this subject by simply calling it business , but really, this area of remote work is made up of careers in accounting , finance, management and much more. Business, as a subject, spans across most industries, opening up a ton of diverse at-home job opportunities.
Some may tell you that if you want to be serious about business, go for the MBA . However, many at-home jobs in this discipline can be acquired with an associate or bachelor's degree and some experience. Here are a number of degree program/major options you'll want to consider:
BBA or MBA
Entrepreneurship
Accounting
Product Design
Customer Service Management
E-Commerce
Non-Profit Management
Research and Development
Purchasing, Procurement/Acquisitions and Contracts Management
Insurance Management
7. Marketing
While marketing is a subset of business, it deserves its own place on this list because of the abundance of marketing and sales-related careers that you can do from home.
At-home marketing careers are easily attainable with an associate or a bachelor's degree. If you're looking for a higher-paying position in marketing, you'll want to go for something like a marketing-specific MBA program to get into marketing management/leadership. However, a career in sales will allow you to work from home without getting any kind of degree; experience is your key to getting hired.
In addition to a degree in marketing, the following are viable options for working from home in a similar area of expertise:
Sales Management
Social Media Management
Communications
Marketing Research
International Marketing
Marketing Management
Advertising
Real Estate
8. Graphic Design
If you have a flair for the visual and an eye for what the people want, graphic design may be the way to go. As a telecommuter, a career in graphic design can often intermingle with marketing because you'll sometimes create projects for various industries that want to be seen online.
This is another one of those careers where experience and skill are more important than a diploma. As a result, you could get away with completing graphic design certifications or courses if you don't want to go all in on a degree program.
So, if you're interested in creating art digitally or converting ideas into visually pleasing imagery, consider any of the following degree majors:
Commercial and Advertising Art
Design and Visual Communications
Game and Interactive Media Design
Industrial and Product Design
Illustration
Animation
Digital Arts
9. Law
Some of the highest-paying work-at-home jobs go to those with a law degree . Whether you're a lawyer or a paralegal, you can work from home and receive a comfortable salary. However, you'll lead a more successful career by passing the bar exam. The following list includes a few degree programs at the bachelor's level:
Political Science
Philosophy
Juris Doctor (JD)
Master of Laws
Doctor of Judicial Science
Master of Dispute Resolution
10. Psychology
Now, more than ever, the world needs quality virtual psychologists and psychiatrists. Patients are able to meet their therapists through video conferencing, and doctors are able to give prescriptions over the phone. Plus, those in this industry conduct many, many research projects, which create more remote jobs.
If you want to make the big bucks in this industry, consider becoming a psychiatrist. To accomplish this, you should get a bachelor's degree in biology and go on through med school to get a Doctor of Medicine (MD) or a Doctor of Osteopathic Medicine (DO). Otherwise, the below psychology majors and degrees will position you to work from home:
Social Psychology
Psychometrics and Quantitative Psychology
Comparative Psychology
Cognitive Psychology and Psycholinguistics
Experimental Psychology
11. Speech and Language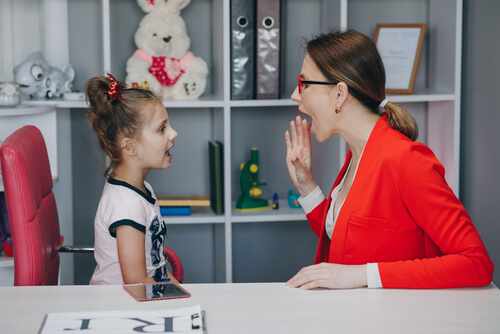 Another incredibly in-demand virtual workforce is that of language interpreters and translators. Freelance translators can work across industries, assisting international businesses with the communication gap or interpreting American Sign Language in education. Another at-home career option in this industry is virtual speech therapy.
Translation is one of the fastest-growing industries for remote work. So, if you have a love for language, check out degree programs in:
Speech-Language Pathology
Speech, Language and Hearing Sciences
Spanish, French, Mandarin, American Sign Language, Arabic, etc.
Language Interpretation and Translation
Foreign Languages and Literatures
Comparative Literature
12. Project Management
Project Managers are a necessity in numerous industries, like:
construction
finance
energy
healthcare
IT and more.
Project managers direct a team from start to finish to achieve specific goals within project-specific guidelines. In the IT and engineering industries, project managers see salaries in the triple digits. On the other end, a project coordinator is the entry-level version of this career, where the coordinator assists the manager.
To become a project manager, you'll start with a bachelor's degree. This can be in project management or a related business management major. You can also major in a specific area of interest, depending on what industry you want to work in, like computer science or marketing. Certification programs like the Project Management Professional designation are available at some schools and online.
To advance to the administrative level of project management, you'll need to get through grad school to earn an MBA or MPM (Master of Project Management).
13. Statistics
The virtual world is full of numbers, data and companies needing to make sense of it all. By earning a degree in statistics , you'll open yourself up to at-home careers like Principle Statistician and Data Analyst, which are often found among FlexJobs' job listings.
Occupational titles in this subject that begin with words like "principle" will require a master's degree in statistics. Otherwise, you can find bachelor's degree programs for any of the following majors:
Business Statistics
Actuarial Science
Mathematics and Statistics
Mathematical Statistics and Probability
Predictive Analytics
Data Analytics
Biostatistics
14. Life and Physical Science
Believe it or not, scientists can work remotely–not just in a lab. Commonly-seen listings on FlexJobs include titles like Research Biologist, GeoScience Researcher, and Senior Site Manager. To get positions like these, simply choose your favorite type of science, and start with a bachelor's degree in that major. Because learning is a researcher's job, higher-level degree programs and lots of field experience will get you to those high-paying at-home jobs.
15. Hospitality & Tourism
Hospitality and travel is a global market, but with today's technology, you can operate in that market from the comfort of your home. You have the choice to skip the full degree and earn some certifications to become a travel agent or customer service assistant. Or, you can choose one of the following majors to earn more money in positions like corporate travel consultant or hospitality product manager:
Tourism Promotion Operations
Resort Management
Tourism and Travel Services Management
Still here? Let's feed that curiosity
First off, who should work from home?
The majority of professionals looking for flexible jobs are doing so because of:
The work-life balance
Family
Time savings
Commute stress
Regardless of your reasoning, you'll want to consider your personality type and whether it's conducive to getting work done alone at home, rather than in an office surrounded by coworkers and supervisors.
The European Journal Of Work And Organizational Psychology published a study in 2018 that examined the personality traits required to be successful in working from home . Scientists at Baylor University assessed both the personality types and stress levels of 400 adult remote workers across two studies.
They found that the two most important traits when it comes to productive and healthy at-home work are autonomy and emotional stability. You need to be able to operate independently without someone else, like a boss, holding you accountable. Additionally, you need to be emotionally stable to handle working alone and getting through stressful situations both in the home and on the job. However, one's level of autonomy means nothing without emotional stability. Even if you're the most independent person, any emotional instability will open you up to more stress as a remote employee on a day-to-day basis.
Additionally, good time management, the ability to create boundaries around your work and avoidance of distractions are each necessary to be productive at home.
What could be the downside?
Yes, there are some drawbacks to working from home.
Harvard Business Review polled 1,153 employees and found that remote workers can often feel shunned and left out. More than half of those polled reported that they work from home at least some of the time, and when they do, they don't think their colleagues treat them equally.
The surveyed remote workers said that their workplace politics are more widespread and difficult. They cited the following concerns in regards to their coworkers:
Saying bad things behind their backs
Making changes to projects without their input
Lobbying against them
Not fighting for their priorities
Additionally, HBR found that when workplace conflicts arise, it's harder to resolve them. Almost half of the remote workers operating as members of a team found that common workplace challenges sometimes dragged on for weeks or longer. HBR summarized its findings in saying, "Our research shows that a lack of close contact with people inhibits the formation of trust, connection, and mutual purpose ."
Another, somewhat-related problem with working from home is loneliness .
This past year, Amerisleep surveyed 1,001 people who worked full-time exclusively from home. While this study focused on how working from home relates to proper sleep, it found that office culture doesn't work the same with at-home jobs.
This piece of work-life balance is all but missing for remote workers because they're no longer able to experience catching up with work friends after the weekend, taking part in group lunches or heading to the bar for happy hour. About 26 percent of the time, remote workers reported feelings of isolation.
Feeling lonely can lead to a variety of real health issues, so you'll want to consider this and the other negatives listed above before jumping into a work-from-home job.
What are the most commonly-seen at-home jobs?
In 2018, FlexJobs listed the 14 most common remote jobs that it has seen in its database. These are listed in order of average annual pay, according to PayScale (lowest to highest):
Virtual Assistant
Online Tutor
Customer Service Representative
Medical Coder, Bookkeeper
Teacher
Writer
Accountant
Account Manager
Speech Language Pathologist
Nurse
Software Developer
Business Development Manager
Client Services Director
Fact: You can make a lot of money from home with just a bachelor's degree
The highest-paying fields for those with a bachelor's degree may not be a big surprise.
Information Technology
Medical Care
Engineering
Engineering positions dominate the at-home-jobs marketplace. Still, FlexJobs found additional bachelor's degrees that can lead to high-paying remote jobs:
Nursing
Software Engineering
Dental Hygiene
Information Technology
Materials Science
Computer Science
Common employers hiring recent college grads for remote work
Using Forbes' list of the 250 best employers for new college grads , FlexJobs cross-referenced its database of flexible companies to come up with this list of employers that hire recent grads for at-home jobs:
Adobe Systems
Airbnb
Alaska Airlines
Amazon
American Express
Anthem, Inc.
Aon
BAYADA Home Health Care
Cass Information Systems
Chubb
Cisco
Dell
Humana
Johns Hopkins University
Johnson & Johnson
JPMorgan Chase
Kraft Heinz
Merck
NVIDIA
Prudential
Red Hat
Samsung Electronic
Salesforce
SAP
Stryker
The Hartford
3M
Fun Fact: Google discourages telecommuting for its employees because its leadership believes that chance encounters among colleagues improve performance.
Top 10 career fields for flexible jobs
Using its database, FlexJobs looked 50 different categories of careers to find out which industries were offering the highest number of work-at-home-job opportunities. Here are the top 10:
Computer & IT
Sales
Medical & Health
Software Development
Project Management
Account Management
Customer Service
Education & Training
Accounting & Finance
Marketing
Fastest-Growing At-Home Career Industries
Between January 1, 2019 and December 1, 2019, FlexJobs analyzed 50+ career categories in its database to find which ones showed the highest rate of growth. Each of the following categories showed more than 40 percent of growth:
Art & Creative
Bookkeeping
Internet & Ecommerce
K-12
Graphic Design
Translation
Math & Economics
More stats from our sources..
.. on savings and sustainability
Global Workplace Analytics (GWA) estimates that employees save between $2,500 and $4,000 per year by working at home half the time, primarily from costs for travel, parking and food.
A half-time telecommuter saves about 11 work days per year in time they would have otherwise spent commuting. Those with longer commutes save more than three times that amount.
Based on GWA estimates, if everyone with a work-from-home compatible job worked at home just half the time, we would see greenhouse reductions equivalent to taking the full New York State workforce off the road.
In 2017, FlexJobs found that existing telecommuters reduced the same amount of greenhouse gas emissions as would removing 600,000 cars off of the road for a year.
62% of Gen Z and Millennial home buyers work remotely at least once per week, allowing those burdened by student debt to maximize career potential without having to live near large metropolitan areas.
.. on earnings
Owl Labs found in 2019 that among surveyed remote workers:
74% were earning less than $100k annually
26% were earning more than $100k annually
On-site workers, in comparison:
92% were earning less than $100k annually
8% were earning over $100k annually
.. on happiness
Amerisleep found that remote workers are 57% more likely than the average American to be satisfied with their jobs.
Almost 80% of Amerisleep's respondents said that, during a typical workweek, they're either "not stressed" or only "moderately stressed."
Because of this, 75% of respondents stated that they plan to work remotely for the rest of their careers.
Owl Labs found that being able to work remotely makes employees feel happier, more trusted, like they're work-life balance is more achievable and more willing to take a pay cut.
Additionally, Owl Labs reports that remote work increases employee productivity and retention.
Research Methodology
Our main sources for this article include three organizations:
Global Workplace Analytics, a research-based consulting organization focused on the business case for emerging workplace strategies
Owl Labs, the creator of 360° video conferencing devices and annual State of Remote Work reports
and FlexJobs, a major career site and resource hub, focused on telecommuting jobs
Each of these organizations have conducted years of research into all things concerning working from home. In addition to general trends in the remote work marketplace, we used these three sources to find the following:
Industries that have the most flexibility to provide remote work to employees
Remote job positions commonly found on the market (via FlexJobs listings)
Industries offering high-paying at-home jobs
From there, we researched the degree paths one might take to land the various types of telecommuting jobs that we see in today's market. We chose these 15 degree programs based on the fact that they can lead to the widest variety of job opportunities within the most prevalent industries offering careers that allow you to work from home.
We chose to keep our focus on general degree programs, rather than focus on specific degree types or just one particular degree level. We want you to know that regardless of your age and skill level, at-home work is attainable.
Many of the at-home job listings we found require real-world experience on top of a degree. Still, there are plenty of employers willing to take on recent college grads (as mentioned above). This list is meant as a starting point for us to show you the vast range of options you have to make your dream of working from home come true.
Sources
Related Rankings