From organic gardens on campus that supply the dining hall produce to fully-functioning spas in recreation centers, these schools are doing it right when it comes to keeping their students healthy and feeling great about themselves.
And healthiness equals happiness, right? When it comes to devoting four years of your life—more or less—to an institution of higher education, you'll want to consider your health and general wellness before making a final decision on where to go.
The following list will help guide you in your quest for the college right for you. These schools were chosen for this list by using information from a number of reputable sources, such as Greatist, The Princeton Review, Trojan Annual Sexual Health Report Card, and each school's individual websites.
30. University of Maryland
College Park, Md.
In June 2013, this campus became smoke-free , with the exception of a few designated areas. On the school's Smoke-Free UMD website, students can find helpful resources and tips to help kick the habit. It also links to the Health Center's website for a traditional smoking cessation program.
In the dining halls, UMD offers a weekly Smart Choice Menu, which details nutritionally-sound meals from brunch to dinner that total less than 1,400 calories per day. Student nutrition interns write the menus for the meals served each day and provide the calorie counts for each item on the list. The Dining Services website also features online nutrition analyses of any dining hall meal, resources for students with restricted diets, nutrition articles and monthly tips.
The campus also hosts a weekly farmers market, an awesome outdoor adventure program and campus recreation services dedicated to the students' wellness. Maryland's CRS offers a Freshman Wellness Challenge and other programs such as Make Moves Maryland, Student Health 101 magazine, Walk for Wellness and 3×10 Summer Walking Challenge.
29. University of California
Santa Barbara, Calif.
This campus might as well have been created for the outdoor enthusiasts. It consists of over 1,000 biker-friendly acres with miles of coastline along the Pacific Ocean. And with Los Padres National Park not too far from campus, the campus' Recreational Department provides incredible outdoor adventure program opportunities . Students can take part in a wide variety of adventure trips, including backpacking in Yosemite, canoeing down the Colorado River, Kayaking at Santa Cruz Island, canyoneering, and scuba diving. They even offer adventures specifically designed for first-year students.
Crappy weather outside? No worries; students can take part in the rock climbing program in their indoor climbing center.
Santa Barbara's campus has multiple "Weekly Wellness Centers," fully-equipped with a licensed massage therapist for free massages and Wellness Collaborative professionals to help students access campus resources.
The health and wellness department also offers field trips around campus each weekend.
28. Virginia Tech
Blacksburg, Va.
The Princeton Review rated Virginia Tech No. 1 for having the best campus food. The campus Dining Services features two programs—You're Eating (and Living) Smarter (Y.E.S.) and the Farm and Fields Project—that help students eat better. Y.E.S. provides an icon system that tags meal options with whole grains, high amount of fruits and vegetables, low-fat dairy and healthy protein. It also kick-started the Farm and Fields Project, which focuses on keeping dining hall foods sustainable and locally-sourced. To help further educate students, these programs create table cards that feature healthy eating topics, host educational events and presentations to student groups. They even make eating on the go easy; over 21 to-go food options containing less than 600 calories and heart-healthy fats are available to students.
VT has a Health Education Awareness Team (HEAT) of students who do public outreach events and workshops about subjects like healthy eating, sleep and safer sexual behaviors. The campus also has a Tobacco-Free Hokies Campaign as well as Healthy Hokie Wellness Workshops and more.
27. Claremont McKenna College
Claremont, Calif.
Every meal that comes from Claremont McKenna College Dining Services was made from scratch, and all meals are portioned out according to USDA dietary guidelines. In making these meals, Dining Services uses hormone-free dairy products, locally-sourced produce and humanely-raised meats. Through the Farm to Fork program, their chefs have sourced at least 20 percent of their ingredients from small, owner-operated farms, ranches and artisan producers within 150 miles of the campus kitchens since 1999.
The Dining Services' catering website lists all of the recipes of what they serve to students. Chefs also partake in the Annual Eat Local Challenge—the 10th of which was celebrated this year—by featuring a 100 percent locally-sourced meal, and the only exception is salt. CMC also made it onto The Princeton Review's list of top 20 Best Campus Food as No. 15.
In Fall of 2016, CMC plans to open the campus' new fitness center, which will house a 10,000-square foot fitness studio fully stocked with new equipment and machines as well as chilled hydration stations throughout the facility. According to Greatist, 70 percent of all Claremont McKenna students participate in at least one intramural sport event each year.
26. University of Arizona
Tucson, Ariz.
The University of Arizona ranked No. 3 on Trojan's 2013 Sexual Health Report Card because of the sexual health resources provided on campus. The Health Promotion and Preventative Services in the University Health Service Building provides programs for sexual health along with services on nutrition and alcohol, tobacco and drug use.
Counseling and Psychological Services offers programs and workshops to promote healthy and balanced lifestyles through services like the stress and anxiety management group, gender spectrum support group and the healthy mind, healthy body group. They also provide counseling services for veterans and their families, addictive behavior recovery and suicide prevention.
Campus Recreation provides a variety of health and fitness options, such as group exercise classes, club and intramural sports, outdoor adventures and a challenge ropes course. Some adventure trips, like moonlight hiking, surfing and mountain biking are bound to get you outside and moving. University Primetime ranked the 20 Most Impressive College Gyms and Student Rec Centers and UA Campus Rec landed the top spot.
The Fitness and Wellness webpage features a multitude of activities hosted by the school each month, such as a bench press competition, wilderness yoga retreat and Wildcat weight loss.
Arizona's Smart Moves program also labels meals with icons to denote healthy and sustainable foods, as well as gluten-free, vegetarian and vegan options; and all nutritional information is listed online.
25. Columbia University
New York, N.Y.
Dining hall food on this campus comes with complete nutritional information, as well as vegan, kosher, halal, and food allergy options; and the produce, baked goods, and GMO-free milk are all locally-sourced. The dining center's home page features a "What's Cooking Now" menu, which students can narrow down by diet choice and preferences to find the most-desirable meal.
According to Greatist, "Columbia's health services include support and resources for LGBTQ sexual health, smoking cessation, improving sleep, HIV testing and treatment, support and outreach for survivors of sexual assault, and staple mental health services like individual and group counseling and special mental health programs for students with eating disorders and ADHD."
Columbia has an Alice! Health Promotion program , which offers resources on everything from birth control education to help with stress management and sleep disorders. This university earned second place in Trojan's Sexual Health Report Card Rankings.
At the Dodge Fitness Center, students have access to group fitness classes, personal training, club and intramural sports and a tri-level fitness center with the latest cardio and strength training equipment.
24. Pennsylvania State University
State College, Pa.
In Penn State's dining halls, students will find extensive salad bars, smaller meal portions, and complete nutritional information for meals. Entrée cards are supplied for each item served in the dining commons, which include nutritional and allergen information. Dining Services also offers an educational program to help students make healthier food choices and reusable to-go containers. Students can download the campus dining app for smartphones to access all nutritional information from anywhere and a daily food log to keep track of what all you're eating. The Residential Healthy Eating and Living (RHEAL) program on campus is also designed to point out healthy options in the dining halls.
University Health and Counseling services provide services like alcohol and other drug intervention, HIV testing, nutrition clinic and HealthWorks—a peer education/outreach program that aims to promote health among students. Student members can earn academic credit through this program training. They also have a separate office for Health Promotion & Wellness, which provides resources and education on sexual health, smoking cessation, drugs and alcohol, fitness, nutrition and eating disorders.
According to Greatist, the school hosts a race, run or walk almost every weekend of the academic year. It also has a campus "De-Stress Zone," which features biofeedback programs and two iPod stations with stress-reducing audio tracks to help students relax. With the biofeedback programs, students practice exercises that reduce heart rate variability leading to an increase in positive emotions and reduced stress.
23. University of Massachusetts
Amherst, Mass.
UMass recently signed on to the Real Food Challenge Campus Commitment, making UMass Amherst the largest foodservice provider in the nation to commit to procuring 20 percent real, local, sustainable, humane, and fairly-traded food by 2020. Although, they already source nearly one-third of produce locally. UMass is also the first university in the U.S. to offer SPE-certified dishes to ensure maximum nutrition and great taste. They even have a separate website dedicated entirely to nutrition. Princeton Review ranked UMass second on its Best Campus Food list in 2014.
The Recreation Center offers more than 100 fitness classes weekly. One example, UFIT, is a 10-week program designed to help foster a healthy lifestyle in an environment focused on positive peer motivation. In this program, students receive a pedometer and fitness log and participate in discussions about exercise, nutrition and healthy living.
Campus Recreation students employees started a new blog called Be Well UMass, which provides healthy tips and insights into all things fitness, nutrition and wellness. Campus Recreation also offers regular fitness and wellness workshops and certification classes.
Get Moving UMass is a campus-wide initiative to educate the UMass community about the benefits of regular physical activity. It offers fun ways to be healthy, like the LiveWell Challenge.
22. University of Denver
Denver, Colo.
Denver's Daniel L Ritchie Center for Sports and Wellness offers a new string of instructional daily workouts online each week. At the Coors Fitness Center, students can meet with a personal trainer, choose from 45 different group fitness classes, participate in boot camp classes, swim in the Olympic-sized pool and visit the member resource center, which offers wellness trackers and health tip cards. Coors is separated into four different sections for strength training, cardio training, stretching and more weight training on the upper deck. Campus Recreation also offers club and intramural sports and The Alpine Club – their outdoor program.
Within the Health and Counseling Center, students can find different services and programs that cater to all health-related issues. The Health Promotion division features HealthY Peer Empowerment (HYPE), a program that trains students to promote healthy lifestyles by educating peers on the impact of their choices when it comes to a large number of physical and mental health issues. According to Greatist, "HYPE's success stems from the fact that students are more likely to seek out help or advice from a friend than make a visit to health or mental services available on campus."
Another division of the HCC, The Center for Advocacy, Prevention and Empowerment (CAPE), provides programs and resources to help promote healthy relationships, teach non-violence and equality and foster a respectful and safe environment at the school. And all of these programs are completely free for students.
Denver is another smoke-free campus. And Trojan ranked them No. 9 on their Sexual Health Report Card.
21. Whitman College
Walla Walla, Wash.
Whitman College offers a social and physical health-related program for first-year students that you may not find at any other school— Scrambles. Led by the school's Outdoor Program, Scrambles are week-long trips in August, during which three upperclassmen take a small group of incoming students on an outdoor adventure in the Pacific Northwest. These trips include backpacking in the Wallowas, sea kayaking in the San Juan Islands, rock climbing at Smith Rock and more. Scrambles give students an early advantage to making new friends at school as well as an opportunity to use their surroundings in healthy ways. The Outdoor Program is also home to the Climbing Center, which has a total climbable surface of about 7,000 square feet.
In Spring 2012, Campus Climate Challenge established Whitman's Bike Share Program, which took abandoned bikes on campus and refurbished them for 24-hour rental. The program currently has nine bikes available for students to rent to run errands, exercise and such, as well as helmets and lights.
Aside from using the $10 million fitness center, over 70 percent of students participate in intramural sports, and hundreds are involved in club sports, according to their website.
When it comes to dining, Whitman isn't doing too bad either. Online, students can find the full daily menu, equipped with recipes and a menu icon legend that signifies vegan, vegetarian and gluten-free choices as well as seafood that meets the Monterey Bay Aquarium's Seafood Watch guidelines for commercial buyers. And all surplus perishable food is donated to the people in need at the Senior Round Table.
20. Washington University
St. Louis, Mo.
The Princeton Review ranked Washington University No. 7 on its list of Best Campus Foods. Campus dining halls make it simple to navigate various meal choices with nutritional icons that let students know when meals contain ingredients such as dairy, eggs, nuts, shellfish, soy and wheat. They also tag options that are vegan and vegetarian.
The Habif Health & Wellness Center on campus provides students with many health services, including sexual health and related areas like women's health, the HPV vaccine, emergency contraception and STI and HIV testing.
The Health Promotion & Wellness division of Habif offers mental health programs such as Stressbusters and Mental Health First Aid; nutrition and fitness programs like Dine with the Dietician; sexual health programs like Sex in the Dark and STI Screening Days; sexual violence programs like The Date and Green Dot; and more.
The South 40 Fitness Center provides students with group fitness and cycling classes, weight and cardio training, massages and personal training.
19. Clemson University
Clemson, S.C.
Each campus dining hall at Clemson provides complete nutritional information for the meals served on a daily basis. The school created two apps that provide this information, which students can download on smartphones and tablets. Dining also ensures that meals include fresh fruits and vegetables, whole grains and lean protein.
Next to the menu and nutrition information, Dining offers Healthy For Life educational resources on the school's Wellness Education website, including general health and planning, impacts on health, nutrition news, wellness insights and seasonal tips for health and wellness.
At the Fike Recreation Center, students have access to personal training, group fitness classes, fitness assessments, massage therapy, a 30-foot climbing wall and Boot Camp—a small-group training program taught by a personal trainer. They can also take part in a variety of club and intramural sports.
Clemson students even have their own "Campus Beach" just a few minutes from campus where they can rent kayaks and canoes from Clemson's Outdoor Recreation and Education (CORE) program daily. The CORE also offers adventure trips for all skill levels, as well as an equipment rental service so that students can have everything necessary for their own adventures.
18. University of Pittsburgh
Pittsburgh, Pa.
More than two-thirds of all campus residence halls at Pitt have 24-hour fitness centers with both cardio and weight training equipment, according to Greatist. The recreation division of Pitt offers many fun opportunities for students to stay in shape, such as a guided bike tour around the city, ping pong, and cornhole challenge leagues, 5k runs, and over 15 10-week fitness classes.
All of the nearly 24 different dining facilities focus on sustainability by donating the fryer oil to a local company, serving local food and using sustainable cleaning products. They also offer a "Speedy Recovery Meals" delivery service for sick students so that they can focus more on getting better, and their peers won't have to worry about catching their cold. The Dining Services section, found on their website, links directly to helpful sites like My Fitness Pal and Mindful, which are also available as apps.
The University of Pittsburgh developed a program called Healthy U that provides nearly unlimited opportunities and resources to students to maintain more than physical and emotional health. The program also focuses on intellectual and social well-being as well as occupational, environmental and spiritual health.
17. Ohio State University
Columbus, Ohio
OSU has seven on-campus fitness facilities that offer a huge array of fitness opportunities. You can try one of the many group classes at the Recreation & Physical Activity Center (RPAC), strength and cardio equipment at the Jesse Owens North Recreation Center, intramural sports at any of the several outdoor facilities, indoor rock climbing at the Adventure Recreation Center (ARC), outdoor adventures at the Outdoor Adventure Center, and so on.
For mental health, students have two options to choose from: the Psychological Services Center (PSC) and the Student Life Counseling and Consultation Service (CCS). The CCS offers assistance with anxiety, stress management, life transition, nutrition, relationship problems, identity exploration and more, while the PSC offers five different cognitive health-related clinics.
OSU's Dining Services website has an entire section dedicated to wellbeing. Aside from the daily menus and accompanying nutrition, the website provides resources on tips for healthy eating, being food safe, a sick meal service and help with avoiding the freshman 15.
16. University of Texas
Austin, Texas
UT Dining offers meal options that can be free of just about anything—gluten, peanuts, animal products, soy, dairy—you name it; they're all conveniently labeled with picture icons. The Healthy Suggestions icon labels meals that contain 30 percent or less of total daily calories from fat. Students can speak to a registered nutritionist for free if they have any questions concerning their diets or food in general.
The main University Health Services provides a number of services to UT students, but their website is a very valuable resource for information when it comes to anything health related. On the Health Topics page, students can click on any topic from "Nutrition & Diet" to "Healthyhorns Lifestyle," and the following page will provide a vast list of everything that could possible go with that topic. Once you've found what you're specifically looking for—e.g., Alcohol and Athletic Performance—you will find an entire page of valuable information. And when it comes to sexual health, Texas placed eighth out of the 10 schools Trojan listed on its 2013 Sexual Health Report Card.
The UT Counseling and Mental Health Center (CMHC) is where students can find the MindBody Lab, where they can learn relaxation and meditation—no appointment necessary. The Lab features audio and video instruction on a variety of topics, including muscle relaxation, sleep issues and body image. Professionals at CMHC also target specific populations or issues in their individual counseling, and they help students with other services such as stress management and alcohol and drugs. Helpful programs, such as Voices Against Violence, are here.
15. University of Georgia
Athens, Ga.
UGA earned an A+ for campus food on College Prowler. But they've received so many more awards throughout the years, all of which are listed on the Food Service's website. The healthiest meal options in the dining halls are highlighted with a "Bone-i-Fied Good" icon, and other icons denote meals that are meatless, vegan or have less than 30 percent of calories from fat; gluten-free options are also always available. Another icon—"Georgia Grown"—signifies that the meal's ingredients were sourced from Georgia.
If students wish to dive deeper into their nutritional health, UGA offers nutrition services such as consulting for students with dietary restrictions, classes taught by a nutritionist and the Build Your Plate program, which allows students to view the daily meal options online and on an app, build a virtual plate and assess its nutritional value. Nutrition Education Stations are also located in every dining hall. Nutrition brochures, monthly nutrition displays, healthy recipe cards and Food Fact Finders—guides to nutrition and allergy information—are located at these stations.
The University Health Center provides an impressive array of services: allergy clinic, counseling, dental clinic, dermatology, health promotion, massage therapy, medical clinics, physical therapy, radiology, sports medicine, travel clinic, vision clinic, women's clinic and urgent care. One section of the Health Center's website, Health A-Z, provides valuable resources for information on any health-related topic.
On top of the typical group fitness classes and personal training, students can join a F.I.T. Dawg class where they will be challenged twice each week by trained professionals in a 45-minute workout; they also provide online support with a motivational Facebook page. UGA's outdoor recreation program is stacked with a climbing wall, challenge course and plenty of adventure trips to choose from.
14. University of Chicago
Chicago, Ill.
At the University of Chicago, students can eat locally-sourced bread, cheese, fish and cage-free eggs; even the coffee they drink is fair-trade. When buying the food for their meals, Dining Services supports minority and women-owned businesses. The UChicago Dining website features weekly menus with nutritional information and ingredients. They offer gluten-free, vegan, vegetarian, Zabiha Halal and kosher options. Students will also find a guide to managing food allergies online.
UChicago's Health and Wellness sector provides numerous programs, such as The Resilience Project and the Body Project , to help students keep up with both mental and physical health every semester. The online event calendar features various health-promoting activities that students can take advantage of, as well as a variety of interactive health and wellness workshops throughout campus.
As for campus recreation services, the FitChicago program offers 13 different free fitness classes each week of the semester. The Phoenix Fitness class program features 3-week or 8-week classes, such as strength training, golf swing, ballroom dancing, and pilates, that focus on skill development and are taught by Physical Education and Athletics Head Coaches and Administrators. Finally, students play more than 32 intramural sports each year.
13. Brown University
Providence, R.I.
Brown's incredible Health Services is why this university is prized for its great health promotion. They placed fifth in Trojan's Sexual Health Report Card Rankings for 2013 for their sexual health programs such as LGB-and transgender-friendly healthcare and STI testing, according to Greatist.
But they have much to offer when it comes to mental health and counseling services, such as crisis intervention, individual and group therapy, community outreach and sexual assault survivor support—all of which are free. Their website also offers plenty of resources for the students and their families.
Brown's Health Services has a separate webpage dedicated to Health Education where students can find help with anything health-related, from alcohol and drug use to nutrition and eating concerns. Students can subscribe at this site to receive health promotion text massages one to two times each week.
12. Stanford University
Stanford, Calif.

Dining at Stanford means hormone-free meals, vegan and vegetarian options, healthy dishes and education about where the food comes from; this is all thanks to the campus wellness initiative. According to the campus dining website, Dining Services' Senior Executive Chef Chandon Clenard won the United Fresh Produce Excellence in Foodservice Award for Colleges & Universities.
At Stanford's Vaden Health Center, services like individual counseling, coaching and resource referrals on topics such as nutrition, weight management, body image, food issues, healthy relationships, sexual health and emotional well-being are available to students. Students can also take part in academic courses, internships and programs like "I Thrive@Stanford," the HIV Peer Anonymous Counseling and Testing Program and Peer Health Educators.
BeWell@Stanford serves as the overarching health and wellness resource for Stanford University. The program is meant to encourage all of the Stanford community to adopt and maintain healthy lifestyle behaviors by facilitating a culture of wellness. The program collaborates with departments on campus to provide students with valuable resources. Students can also subscribe to a online student wellness magazine called Student Health 101.
11. Yale University
New Haven, Conn.
When it comes to choosing what meals to serve students, Yale Dining considers ethnic backgrounds, student lifestyles, enjoyment, health and wellness, campus events, and holidays. According to their website, their style is "all-you-care-to-eat." They encourage those with special dietary needs to speak up in order to receive customized meals. As for the rest of the students, weekly menus are posted under the online Menu Selector, which features the items' ingredients in descending order by weight, nutritional information, and whether it is vegan, gluten-free, contains food allergens, etc.
The Payne Whitney Gym is nicknamed "cathedral of sweat" because of the building's church-like gothic style, according to Greatist. There, students can join group fitness classes, play squash and use facilities for gymnastics and swimming. The gym also dedicates 20,000 square feet of space to recreational fitness and strength conditioning.
If the cathedral of sweat isn't for you, Yale owns several other off and on-campus facilities for fun fitness like the McNay Family Sailing Center, the Cullman-Heyman Tennis Center, the golf course, Ingalls Rink, an indoor track and the outdoor education center.
10. Bryn Mawr College
Bryn Mawr, Pa.
This school may be small, but when it comes to dining, they do it big with meal items like pesto pea salad with pine nuts, Caribbean bean salad, and chili Brazilian carrots. It's no big surprise that they ranked No. 8 on The Princeton Review's Best Campus Food list as well as 13th on The Daily Meal's "52 Best Colleges for Food." Even more rankings and recognitions are listed on the Dining Services website; full nutrition information is also listed online. Similar to other schools on this list, Bryn Mawr has a registered dietitian on staff, ready for questions and appointments. Dining is aiming for that No. 1 spot of food sustainability by partnering with programs like Meatless Monday, Philly Compost, Seafood Watch, and Fair Food.
But food isn't the only great thing Bryn Mawr does for student health. Students can join the college's Fit Club, which provides free nutrition and fitness education through classes like Zumba, tennis, badminton, varied levels of swimming, 5k training and more. The school even has physical education classes that students can register for in the first couple weeks of class.
9. Cornell University
Ithaca, N.Y.

With the 30-plus places for dining on campus, Cornell scored the No. 3 spot on The Princeton Reviews Best Campus Food list. Not only is it abundant and delicious, but Cornell Dining ensures that it's healthy, too. The "Eating Well" apple icon highlights healthy meal options that are whole-grain, trans-fat-free, low-fat, low-sugar, and reduced-sodium. Cornell's on-staff certified dietitian nutritionist works with both students and staff concerning allergies and healthier dining choices. Cornell Dining's website links to resources like 87 Ways to Eat Well and information about the freshman 15. They're also working hard toward keeping the earth healthy, too. According to the website, "In January 2012, Cornell University received a STARS Gold rating for sustainability from the Association for the Advancement of Sustainability in Higher Education.
Fun fitness is plentiful at Cornell's different facilities, like the outdoor and indoor basketball courts, open lap swimming pool, sand volley ball courts, pool and ping pong tables, tennis courts and a 16-lane bowling center. The club and intramural sports options vary from archery to underwater hockey, and the five fitness centers offer 80 group exercise classes each week. Staff, faculty, retirees and their spouses/partners are welcome to improve their health through the Staff & Faculty Wellness Program.
8. Wheaton College
Wheaton, Ill.
In 12th place on The Princeton Review's Best Campus Food list, Wheaton's dining is run through café bon appétit, which focuses on sustainability and nutrition. Menu items are labeled according to whether they're vegetarian, approved by Seafood Watch, or "For Your Well-Being" —foods that illustrate the monthly "Food For Your Well-Being" topic. As for sustainability, Wheaton uses the leftover coffee grounds and eggshells as fertilizer for the campus greenhouse, and a local pig farm receives the other food scraps. All food is made from scratch using healthy and local ingredients.
Have you ever been so sick that you just don't have the energy to go the distance to get some medical help? Wheaton has a shuttle service that will take ill and disabled students from their residence halls to Student Health Services as well as off-campus doctor's appointments, hospital visits, physical therapy, etc. Other health services include, but are not limited to, free nurse visits, free item loans (crutches, heating pads, etc.), an in-house pharmacy, massage therapy and women's health issues.
Through the campus Recreation & Wellness Program, students can participate in activities like the Ironman Challenge, Winter Walk-a-Thon, Climbing Competition and Indoor Triathlon.
7. University of Iowa
Iowa City, Iowa
The five fitness centers on UI's campus are top-notch and include a climbing wall, 50-meter swimming pool, diving well, indoor lazy river, indoor track, basketball and volleyball courts and plenty of cardio equipment and weight machines. According to their website, "group exercise along with Mind and Body classes are offered several times throughout the day in the Campus Recreation and Wellness Center and the Field House," and these classes are available from 6 a.m. to 8 p.m. The recreation department also hosts an Annual Tropical Indoor Triathlon for students.
Student Health and Wellness—also located within campus recreation—offers one-on-one consultations about fitness, nutrition, stress management, tobacco cessation, alcohol and drug abuse and sexual health. University Counseling Services also keeps academic health in check with study skills groups on learning styles, tips for managing ADHD, test anxiety management and more. Because of these services, Trojan rated UI No. 4 on their 2013 Sexual Health Report Card.
Iowa's Dining services is working on a comprehensive nutritional analysis of the menu items, but they currently promote the healthiest meals served through the UChoose Program. On the daily menus, the healthiest meal option is marked with the UChoose apple icon to denote that the item has less than 10 percent of saturated fat calories, zero trans fat, low calories and low sodium. Dining services also uses only cage-free eggs as well as locally-grown and sustainable foods whenever possible.
6. Louisiana State University
Baton Rouge, La.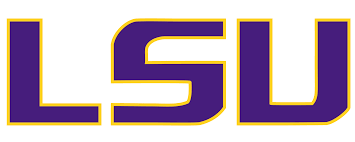 All nutritional information for meals at LSU is available on the Dining Services website, as well as a nutrition calculator, resource links and nutrition-related frequently asked questions. In the dining halls, cards are labeled according to whether the items are allergen-free, reasonably portioned and balanced in nutrients and/or made with sustainable ingredients. LSU Dining also works with a few programs such as Zero Trans Fat and Project Clean Plate and Balanced U—a program developed to help students find reliable health and nutrition information for their busy lives about subjects like power and energy, healing and immunity, brain-boosting, metabolism-boosting and more.
The LSU Student Health Center offers medical, mental health and health promotion services to students, including downloadable anti-stress resources, crisis intervention, group and individual counseling and a wide variety of health-promoting programs, which can be found on their website.
In the fitness center, you will find several machines that are "Adaptive Equipment," which means they are suitable and adequate for students with disabilities and injuries. Students also have access to fitness assessments, personal training, wellness workshops and small and large group fitness and training classes. LSU has a brand new Challenge Course Program where students can take part in a facilitated team-building process that combines physical activity with reflection. The climbing gym has over 100 different climbing routes, and the adventure program offers clinics and workshops on things like kayaking and bike maintenance.
Many of the campus fitness facilities are currently undergoing expansion construction for an ultimate fitness experience in the near future.
5. University of Missouri
Columbia, Mo.
Through their Earthright program, which works to provide students with local produce, beef, milk, and cheese for their meals, and their composting program to dispose of food scraps and fryer oil, it's easy to see that Mizzou is focused on sustainability.
The Dining Services website features Zoutrition, an online meal planning tool that assists students in making wise choices and meeting nutritional goals when eating at any of the campus dining locations. They even hire students as secret shoppers to ensure that the student dining experience is up to par.
Mizzou's campus recreation center features a full spa called zouLIFE for skin and nail care, massages, personal training, nutrition consultations and fitness assessments. Students have access to 20 wellness services and programs such as smoking cessation, Nutrition & Fitness Counseling and Love Your Body. With over 10 indoor fitness facilities and tons of club, intramural and rec sports—including wheelchair basketball—you would find it difficult not to stay in shape are Mizzou.
4. Vanderbilt University
Nashville, Tenn.
Vanderbilt supplies a very wide variety of healthy and delicious food to choose from on-campus on a daily basis, such as roasted salmon with a chipotle glaze, black bean and tomato quinoa, and sautéed Brussels sprouts and apricots. Menu items are always available for students with vegetarian, vegan, halal, kosher, and other specialty diets.
The Recreation and Wellness Center offers almost 12 fitness classes on any weekday and a wellness center that addresses environmental, intellectual, emotional, physical, social, spiritual, and occupational wellness through programs like Wellbytes and the online Nutrition Corner. They also hose a "Biggest Winner competition," which consists of weekly group training sessions and nutrition/mind-body workshops with professional staff to help students reach their goals of health and wellness.
Eating disorders treatment is one of the many services provided by the Student Health Center that not all schools specifically target. The STH works side by side with the Psychological and Counseling Center to ensure healthy practices among Vanderbilt students.
It's no wonder why The Princeton Review ranked Vanderbilt as the No. 1 school with the happiest students.
3. Scripps College
Claremont, Calif.
Regardless of your diet—self-imposed or allergy-restricted—Scripps provides countless healthy meal options from the Tuscan chopped or golden raisin quinoa salads to the gluten-free asparagus and shitake mushroom frittata and the allergy-free boneless pork bottom with oven-roasted rosemary red potatoes and fresh broccoli. There are daily vegan, vegetarian, and allergy-free items on the menu at Scripps, and dining partners with local vendors for fresh produce.The Malott Dining Commons was rated among the Princeton Review's Top 20 Best Campus Food in 2011.
For physical fitness, students have access to the outdoor pool, which is heated year round, a full-service weight room and free group fitness classes like martial arts, yoga and cardio kickboxing. The Sallie Tiernan Field House offers a program called "Healthy Lifestyle," which provides workshops, seminars and interactive events to address women's health issues on campuses, including nutrition, weight management, binge drinking and body image.
2. Bowdoin College
Brunswick, Maine
Bowdoin claims the No. 4 spot on The Princeton Review's Best Campus Food list, and this isn't the first time this school has been recognized by their fine dining. Everything on the menu, including the nutritional information, is listed on the Dining Services website . The favorite meal recipes are also listed online as well as multiple resources for healthy eating.
Regardless of the large number of people the dining halls serve, most of the cooking is done in small batches to keep the meals fresh. The campus has its own in-house butcher, and all ingredients are locally-sourced from farmers' markets, as well as Bowdoin's own two MOFGA-certified organic gardens. You can't get more local produce than that.
Bowdoin's mental health services target body and spirit wellness in addition to mental and emotional through services like acupuncture, reflexology, Chinese medicine, integrative medicine approaches, and message. The Wellness Center offers an array of yoga, Tai Chi/Qigong, and meditation classes throughout the week as well. Seminars, workshops, and retreats are offered in the evenings and on weekdays to educate students about a range of wellness and health-improving practices.
1. Rice University
Houston, Texas
As the school rated No.1 in The Princeton Review's 2013 list of colleges with the happiest students, Rice continues to live up to it's ranking with it food and fitness options.
Rice Dining Services' mission is simple: "Culinary excellence." The options for vegetables on Rice's menus are never-ending with items like marinated tofu with jicama, yucca fries, turmeric potatoes, and chickpea masala. Vegetarian and vegan options are always available and all of Rice dining is trans-fat free. Over 90 percent of the food on campus is made from scratch in the dining halls, and about 30 percent of Rice's food budget is used for local purchases. The campus also hosts a weekly farmers market. The Plate Method program offers students an easy way to visualize a well-portioned and healthy dinner without counting calories.
With events like the annual Flying Owls 5k and programs like S.W.E.A.T., Mind&Body, and Pilates Reformer, the Barbar and David Gibbs Recreation and Wellness Center provides students with plenty of opportunities to get fit. Rice also made it in College Prowler's 2013 top ten list for schools with the best intramural sports by offering activities like a 3-point and free throw competition and innertube water polo.
The Student Wellbeing Office offers free peer resources, workshops and programs like Project SAFE, CHOICES and Rice Ally.
Related Rankings: