If you have a knack for crunching numbers and a desire to line your pockets, then a career in finance may be just the path you've been looking for. Occupations in this field can be highly lucrative, but your pay will depend on a range of factors, including your job title, experience, and employer. In this ranking, we explore the top-paying finance degree jobs.
Financial Manager
Salary Potential: $208,000
Median Annual Wage: $127,990
Among the top-paying finance degree jobs is that of a financial manager. Financial managers are tasked with overseeing a company's finances, including expenses, investments, and profits. There are different types of financial managers, so one's specific duties will vary depending on his or her particular role in the company. Some of the various types of financial managers include credit managers, controllers, treasurers, risk managers, and cash managers, for instance.
Some general duties of a financial manager may include analyzing a company's budget, supervising the work of accountants and other finance employees, advising upper-level management on financial decisions, analyzing trends in the market, and more.
Due to a growing economy, the demand for financial managers and other jobs in the financial sector is growing rapidly. The Bureau of Labor Statistics (BLS) reports that there will be a 16% uptick in the need for financial managers during the decade between 2018 and 2028—much more so than for the average occupation. Growth for financial risk managers may be particularly strong during this time.
A bachelor's degree in finance or financial management is a prerequisite to a career as a financial manager, but most companies will also require several years of experience in the field before promoting an employee to this advanced position.
Students who desire a convenient path to the credentials needed for this role may consider Franklin University's Bachelor of Science in Financial Management . This undergraduate program requires 124 semester hours of coursework, including classes like Global Finance; Money, Banking, and Financial Markets; and Advanced Financial Management. A capstone course is also required prior to graduation.
For students who prefer an on-campus option, the University of Connecticut offers a financial management major on both its Hartford and Stamford campuses. The program's core curriculum is made up of course titles like Security Valuation and Portfolio Management, Alternative Investments and Risk Management, and Financial Ethics, for instance. Numerous experiential learning opportunities are available, including study abroad programs.
Personal Financial Advisor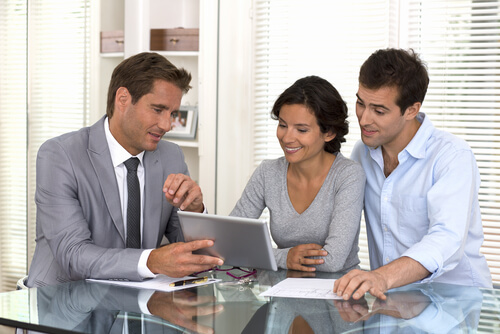 Salary Potential: $208,000
Median Annual Wage: $88,890
Finance degree jobs in personal financial consulting are also plenty lucrative. Personal financial advisors are tasked with helping individuals manage their finances. These professionals meet with clients to advise them on their various accounts and spending, including monthly budgets, investments, retirement accounts, and financial goals, for example. They may be required to educate clients on certain financial matters, including the financial services they provide.
The demand for personal financial advisors is currently on the rise and growing faster than average, according to the Bureau of Labor Statistics (BLS). As the baby boomer population reaches retirement, they are more likely to seek out help with their financial planning. In addition, companies are increasingly eliminating employee retirement benefits, forcing individuals to plan for their own futures via individual retirement accounts.
The path to becoming a financial advisor can take many different forms, though a minimum of a bachelor's degree is typically required. While a degree in finance is often preferred, some advisors may have academic backgrounds in economics, accounting, mathematics, or even law. Some employers may require professional certification in addition to an academic degree.
Southern New Hampshire University offers an online degree option for students with career aspirations in personal financial advising. This BS in Finance with a concentration in Financial Planning requires students to take courses such as Principles of Finance, Financial Plan Development, Risk Management and Insurance Planning, and Advanced Personal Financial Planning. The program also requires adequate preparation for graduates to sit for the Certified Financial Planner (CFP) examination.
A solid on-campus option would be Texas Tech's BS in Personal Financial Planning degree program. The program boasts immersive internship opportunities and a job placement rate of over 90 percent. It's also known for its elite faculty members who specialize in many different areas of financial planning, including estate planning, investments, retirement, risk management, and more.
Securities, Commodities, and Financial Sales Agents
Salary Potential: $208,000
Median Annual Wage: $64,120
Securities, commodities, and financial agents act as liaisons between buyers and sellers in the financial marketplace. Some of their responsibilities may include purchasing stocks and bonds on behalf of individuals or corporations, advising companies on investments, selling commodities, and acting as financial consultants for mergers and acquisitions, for example.
Jobs for securities, commodities, and financial agents are growing steadily according to the Bureau of Labor Statistics (BLS). However, because of the lucrative nature of occupations in this field, competition for available jobs may be steep.
A minimum of a bachelor's degree is required to become a securities, commodities, or financial agent, preferably in finance, business, or economics. Many prospective agents go on to earn an MBA credential, which can increase their chances of employment and/or advancement.
Students interested in this career path may consider the University of Alabama – Birmingham's convenient online Bachelor of Science in Finance . Offered through the school's distinguished Collat School of Business, this AACSB-accredited program features course titles such as Equity Portfolio Management, Intermediate Financial Management, and Financial Research Methods, for example.
For students looking for an on-campus program, the College of William & Mary offers a finance major through its renowned Raymond A. Mason School of Business. Students enrolled in the program will take classes like Corporate Financial Strategy, Equity Markets & Portfolio Management, and Money & Debt Markets.
Actuaries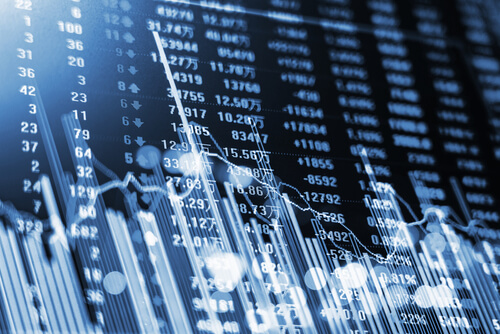 Salary Potential: $186,110
Median Annual Wage: $102,880
Another high-paying finance degree job is that of an actuary . Actuaries use mathematics and statistics to analyze risk in finances, especially within the insurance industry. These financial professionals must use data to determine the probability of certain events such as illnesses and natural disasters and predict the financial losses associated with the event. They may be asked to use their findings to create insurance policies and other financial documents in such a way that maximizes an agency's profit margin.
Actuaries who work within the insurance industry often specialize in a specific type of insurance such as health insurance, life insurance, or property insurance, for example. Other types of actuaries include enterprise risk actuaries and retirement benefits actuaries.
Jobs for actuaries are growing much faster than average. Even so, the demand for actuaries will still remain relatively small compared to other occupations in the financial industry.
To become an actuary, applicants will need a bachelor's degree in actuarial science or a related field such as mathematics or statistics. Professional certification by the Casualty Actuarial Society or Society of Actuaries may also be required for employment.
The University of Wisconsin offers a Bachelor of Business Administration (BBA) program with a concentration in Actuarial Science . Requirements for the major include course titles such as Introduction to Theory and Methods of Mathematical Statistics, Actuarial Science Methods, and Introduction to the Theory of Probability, for example. The school has been named a National Center of Actuarial Excellence by the Society of Actuaries.
Another option is the undergraduate actuarial science program offered by SUNY-Binghamton University, which features both BA and BS tracks toward a degree. Summer internship opportunities are available.
Financial Analyst
Salary Potential: $167,420
Median Annual Wage: $85,660
Financial analysts are tasked with evaluating the finances of a company or individual and making recommendations regarding their financial health. These recommendations could include advice and direction on stocks and bonds as well as other investments. Finance degree jobs in financial analysis require professionals to work closely with hedge funds, independent money managers, or nonprofits. There are opportunities to specialize in the broad occupation of a financial analyst. One may pursue a career track as a risk analyst, portfolio manager, ratings analyst, or fund manager, for instance.
The Bureau of Labor Statistics (BLS) reports that employment positions for financial analysts are growing about as fast as average. Still, competition for these jobs has been fierce in the past and is expected to remain so. Having professional certifications in the field or specialized coursework in a particular area of financial analysis may make it easier to find a position.
Typically, those individuals who desire a career in financial analysis will need a bachelor's degree for entry into the field. Generally, employers will want to see an academic transcript that proves success in courses such as mathematics, statistics, accounting, and economics.
Penn State World Campus offers a flexible online degree program that provides adequate preparation for students who want to pursue a career as a financial analyst. This BS in Finance is a 120-credit hour AACSB-accredited offering prepared students for the certification process required to become a Chartered Financial Analyst (CFA).
According to U.S. News & World Report, the University of Pennsylvania is home to the best on-campus bachelor's in finance program in the nation. Coursework may include classes such as Investment Management, International Financial Markets, Capital Markets, and Venture Capital and the Finance of Innovation, for example.
Accountant/Auditor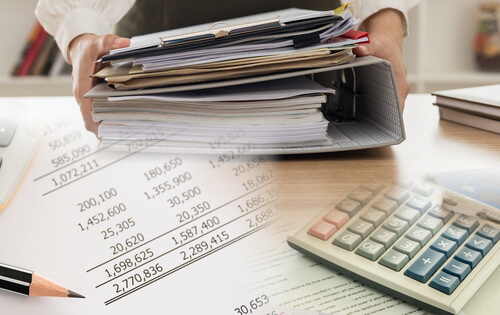 Salary Potential: 122,840
Median Annual Wage: $70,500
Accountants and auditors are responsible for keeping track of a company's financial documents. This includes evaluating these documents for accuracy and making recommendations to increase a corporation's profits. Other duties required for these finance degree jobs may include preparing tax returns, maintaining financial records, and auditing accounts for legal compliance. There are different types of accountants and auditors, including public accountants, internal auditors, government accountants, and information technology auditors, for example.
The demand for accountants and auditors typically ebbs and flows in relation to the growth and health of the overall economy. Currently, this demand is growing about as fast as the average occupation, according to the Bureau of Labor Statistics (BLS).
As with other jobs in the financial industry, though, competition for positions in accounting and auditing will be strong. Applicants with professional certifications such as Certified Public Accountants (CPA) and those with an advanced credential such as a master's degree or MBA in accounting will have the best chances of securing desirable positions in the field.
Official entry requirements into the field of accounting/auditing include just a bachelor's degree, however. Davenport University offers a top online Bachelor of Business Administration (BBA) with a concentration in Accounting accredited by the International Accreditation Council for Business Education (IACBE). The university guarantees that graduates of the program will be gainfully employed in the accountancy industry within six months of degree completion.
Another top choice for prospective accountants and auditors is Washington State University's major in accounting . Offered through the school's Carson College of Business, the program features a range of extracurricular activities, an excellent job placement record, and outstanding CPA preparation.
Budget Analyst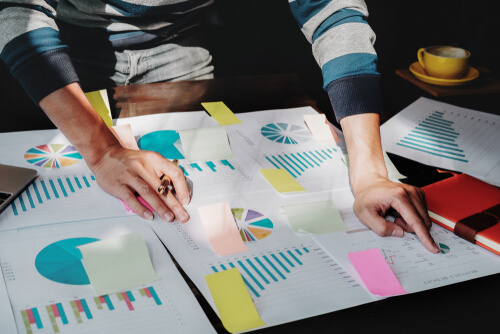 Salary Potential: $116,300
Median Annual Wage: $76,220
Budget analysts are responsible for developing, maintaining, and improving an organization's budget. This could include working with managers to develop a working budget, evaluating the current budget for accuracy and compliance, and monitoring company spending, for example. These financial professionals will also be required to prepare and present reports to supervisors and stakeholders regarding an institution's budget and financial status.
According to the Bureau of Labor Statistics (BLS), the demand for budget analysts is growing about as fast as average for all occupations, but slightly slower than the rate for other types of finance degree jobs. Job applicants can expect fairly steep competition for available positions in the field.
More often than not, a bachelor's degree is required for employment as a budget analyst. Though no specific degree path is designated, employers generally look for an academic background in accounting, finance, statistics, mathematics, or economics.
Thomas Edison State University offers a convenient pathway to a career in budget analysis through its online Bachelor of Arts in Mathematics . Offered through the university's Heavin School of Arts and Sciences, the program requires students to take core courses in calculus, linear algebra, and probability and statistics. The program is also transfer-friendly.
Alternatively, students may elect to pursue a bachelor of economics degree such as the one offered by Oregon State University . This online program is especially versatile, featuring both BA and BS tracks. Students can also specialize their studies by choosing one of three available emphasis areas.
Cost Estimator
Salary Potential: $107,940
Median Annual Wage: $64,040
Cost estimators work with project managers to estimate the expenses associated with a project such as a product manufacturing process, a construction job, or the development of software, for example. These financial specialists may be tasked with researching the cost of materials and services, creating budgets, and recommending cost-saving measures.
The Bureau of Labor Statistics (BLS) reports that jobs for cost estimators are on the rise and growing faster than average. The demand for these finance degree jobs is consistent with corporations' continued need to monitor costs associated with business operations in order to maximize revenue and profit.
The education necessary for employment as a cost estimator will vary depending on the industry. Manufacturing cost estimators will typically need a bachelor's degree in business or finance while construction cost estimators will need a more specialized undergraduate degree in construction management or engineering, for example.
One option for students who desire a career as a cost estimator is Old Dominion University's online BSBA in Finance . Offered through the Strome College of Business and the Department of Finance, the 120-credit hour program requires that students fulfill a business core and take additional courses in the finance major.
For those students interested in a career as a cost estimator within the construction industry, Minnesota State University- Mankato offers a BS in Construction Management . This on-campus offering is accredited by the American Council for Construction Education (ACCE).
Frequently-Asked Questions for Finance Degree Jobs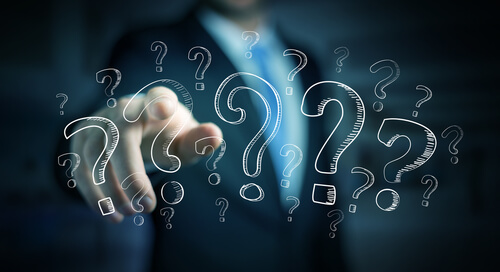 If you're considering one of the many lucrative finance degree jobs available, then it's natural to have questions. Below we address some of the common inquiries we receive about these career paths.
Q: Are finance degree jobs in demand?
A: Many of them are, yes. In fact, many of the high-paying finance degree jobs featured in this article are growing faster than average.
Q: What type of education do I need for these finance degree jobs?
A: In most cases, a bachelor's degree in finance or a closely related field such as accounting or economics is sufficient for a top-earning job in the financial sector. Your chances of becoming employed or advancing in the field may increase with an advanced or specialty degree, however.
Q: What schools offer these degrees in finance?
A: Too many to name! The National Center for Education Statistics reports that there are well over 500 colleges and universities in the United States offering baccalaureate degrees in finance.
Q: Are online bachelor's degree programs in finance available?
A: Yes. Increasingly, schools across the country are offering their undergraduate finance programs via a distance learning format. A few of these programs are highlighted in our ranking.
Related Rankings
Sources: